We have a distinguished group of expertise consisting of specialized experts from engineers, Master's and PhD holders.
Qualified and trained to provide modern engineering solutions.
Dr. Ahmed Farid Mustapha, Founder - Owner
Dr. Ahmed held several university positions; he was the founder of Architecture Department at King Saud University in Riyadh, KSA. As well as he was the dean of the first initiated College of Architecture and Planning at King Faisal University in Dammam. Through his consulting office, Dr. Ahmed presented various mega projects in the field of planning and architecture inside and outside Saudi Arabia, in addition to academic researches in the field of planning Islamic and Arab cities and special architectural researches on Universities buildings.
Vice President and Project Manager with 10+ years of experience in minimizing cost and finding new cost efficient solutions for overall success.
Chief Design Officer 10+ yr coordinate and supervise all tech activities related to architectural and engineering projects.
Executive Director with 30 Years' experience in the fields of Architecture, Urban Planning, Project Management
Architect over 28 years of progressive experience in public buildings, architectural high quality finishing, contract adm & project management.
PhD in philosophy of urban and regional planning with 30+ years of experience in Project Management and Urban Observatories Operation.
20 years of experience in Master Planning, Sustainable Tourism Planning the preparation of various architectural projects.
Project Management over 17 years of Regional development planning, Urban and Rural Planning, Local and detailed plans of cities,
Project Manager with 25 years in the field of urban planning and design, Landscape Design. Member of Egyptian Engineering Syndicate.
28 years of experience in Project Management, Urban Planning and Design. He is an urban planning and smart cities expert.
Experienced Projects Manager with over 27 years in the field of urban planning, Urban Design, Landscape Design, project management.
21+ years of Urban Planning and design experience in Egypt and the Gulf cities, Urban planner for several Projects in the field.
Projects Manager with Urban planning and GIS applications projects experience. along with software development, analytical thinking skills.
Projects Supervision Management
Scientific & practical know-how to manage & deal with projects either supervision or implementation, prepare the full plan of projects from start to finish
Project manager with 19 + years of experience in the design foundations and technical requirement necessary for the project life cycle from start to finish.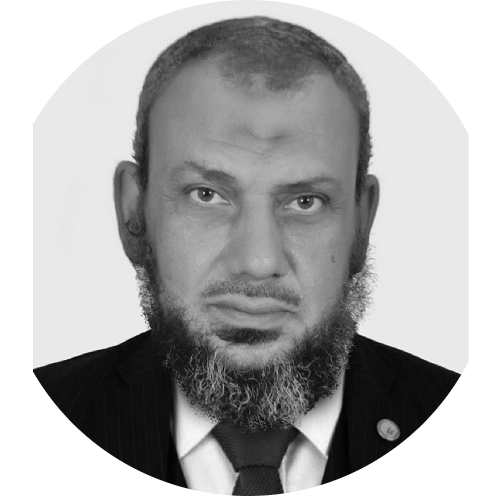 Project manager with 12 + years of experience in supervising projects, preparing and implementing plans for large scale constructions and engineering projects
Planning Project Manager for 10 years at the level of many regions within the KSA with successful career path in team handling Management.
20+ years of experience in the field of urban planning, urban design, landscape design and land subdivision in A.R.E and Gulf Area
Urban Planning Eng. and Project Manager. Provide engineering services to prepare planning studies for several areas within the KSA.
Experienced Design Studio Manager with a demonstrated history of Design Management & Supervising the Master Planning Process
over 20-year experience in Regional and urban planning, implementation of development projects. experience has been gained in developing cities.
26 Years' Experience in surveying project specialized in Autodisk civil 3d for road design, Infrawork 360 (Infrastructure)
Urban Planner with more than 8 years he has been managing urban observatories projects and how to manage cities using global indicators.
Urban & land scape planner with extensive experience in city planning . For + 10 years, "managed several urban design projects"
Experienced Senior Urban planner, project Manager & deputy regional manager with 19 years of Management & Supervising skills
Specialized Departments Management
Statistical and Demographic Expert , senior statistician and demographer, Institute of statistical studies and research.
12 years + .Net and Database Developer & System Engineer. Full-Stack Web Developer & Web Designer Specialized in Portal Apps.
Years of experience in Urban Planning and Architecural Design. Expertise in PR with citizens and municipality.
Years of experience in Urban Planning and Arch. Design and a key speaker in scientific congresses in Korea and Germany.
Associate Professor and Supervisor of Expert Office "House of Architectural Studies and Sustainability" BSKI
German architect and scientific assistant worked at the Urban Development Institute of the University of Stuttgart,
PhD in Entrepreneurship Event Tourism Mngmt Flinders University. Expertise in all aspects of Event and Tourism Mngnt.
40 years of experience in Master Planning, Sustainable Tourism Planning + Dev. and Urban Design to WATG.
Dr. Adnan adas is urban designer, master planner, heritage expert architect with a PHD from Waterloo University, Canada.