A

ccomplished Vision,


F

eatured Services,


M

aximum Value.
Our goal then and now is to provide quality on time projects
Welcome to AFM Consultants
Where We Build Your Visions
The Office of Dr Ahmed Farid Mustapha is one of the oldest consulting offices in Saudi Arabia. It was founded in 1967 in Riyadh. It was aimed at promoting business advisory design and oversees the implementation of many of the university buildings and private buildings. The Office then continued to develop potential and competencies and add many disciplines to the technical staff to include: regional planning, city planning, urban design, design and architectural studies, systems analysis, feasibility studies, financial analysis, economic, civil engineering in all its branches, utility networks, Studies of transport and traffic, overseeing the implementation and project management.
Get Your Free Consultation
We're here to help and answer any question you might have
+966 14-848-5537 |
5539
Here at AFM we are always focusing on the latest fields in the industry and the best ways to deliver solutions to all our clients
Our office has always been keen to follow the latest trends of architecture and urbanism, along with our goals to improve the quality of life and achieving a consistent development growth in all fields.
Our office received many awards and certificates throughout the years in various fields.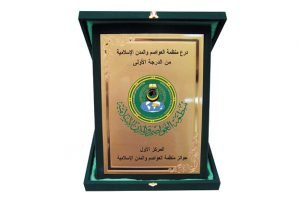 We have proudly served a great list of distinguished organizations throughout the years in different fields and specializations.